26 July 2023
YPA Winners Featured in ABC Classic 100
YPA Winners featured in Televised'Classic 100 in Concert with the MSO'
2022 ABC Young Performers Awards winner Eliza Shephard has barely stopped for breath since being named Young Performer of the Year.
She has performed at festivals, in ensembles, and in flute-focused shows around the country and her "March of the Women" project, now in its fourth year, continued its celebration of female-identifying composers of Flute+ repertoire with the release of over 31 new performances on YouTube.
Most recently, Eliza was a featured soloist in the ever-popular Classic 100 concert with the Melbourne Symphony Orchestra which was also broadcast on ABC TV. This year's Classic 100 theme was "Your Favourite Instrument."
https://iview.abc.net.au/show/classic-100-in-concert-with-the-melbourne-symphony-orchestra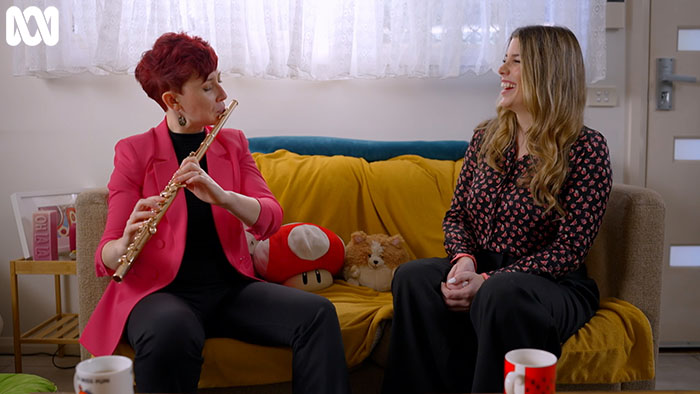 Eliza's segment (found around 49 minutes in) began with a delightful interview in which she discussed the special qualities of the flute (Number 11 in the Classic 100) with ABC Classic's Megan Burslem. Not to be missed is Eliza's demonstration of beatboxing on the Flute.
Eliza proved to be a crowd favourite with her joyous performance of Matthew Hindson's "House Music III: Lounge" and the audience reacted with rapturous applause when it was revealed that the composer was also in the audience to experience her interpretation of his work.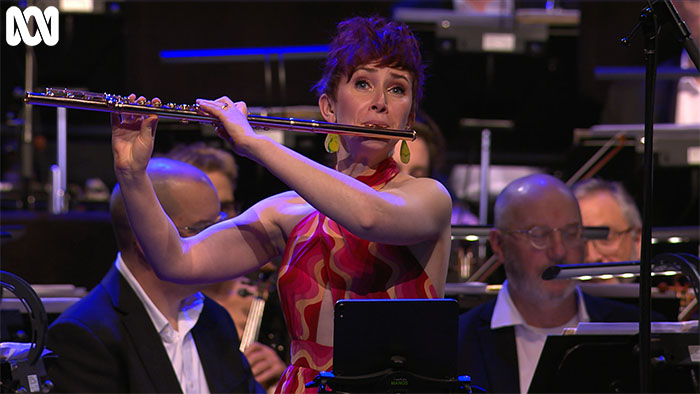 ABC Classic's audience voted the Violin as number 3 in the Classic 100 and, to mark the moment, the concert featured none other than 2018 Young Performer of the Year, Emily Sun, playing a moving rendition of the theme from "Schindler's List." Like Eliza, when Emily was named Young Performer of the Year, one of the opportunities awarded to her was the position of ABC Classic Artist in Residence. Emily's time as ABC Classic Artist in Residence resulted in the Aria-Award winning album Nocturnes [https://www.abc.net.au/classic/shop/emily-sun-andrea-lim-nocturnes/13366620] on which she performs late-Romantic French works with pianist, Andrea Lam.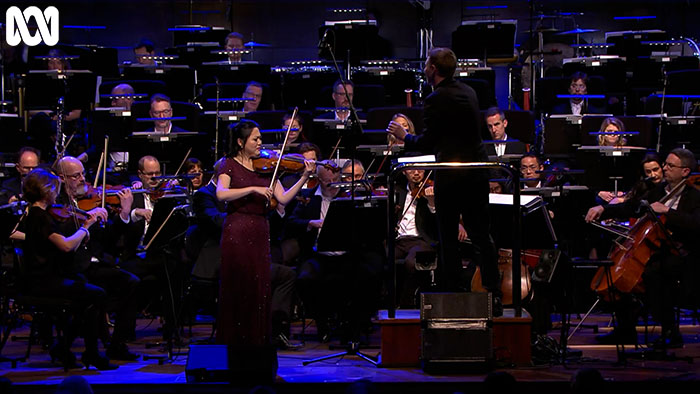 Congratulations to both these incredible young artists on sharing their talents with a national audience. We can't wait to see what you do next!
If you missed these memorable performances, you can still catch the whole concert on iView.