2018 Winner: Emily Sun
Violin
New South Wales
The Grand Final of the ABC Young Performers Awards was held on 24 July 2018 in the Concert Hall of the Sydney Opera House.
Emily was named the winner after her masterful performance of Beethoven's monumental Violin Concerto in D accompanied by the Sydney Symphony Orchestra conducted by Nicholas Milton. The concert also included thrilling performances from two other Finalists, Oliver Shermacher (NSW) performing the Weber Clarinet Concerto No. 1 in F minor and Kevin Chow (VIC) performing Prokofiev's Piano Concerto No. 2.
The ABC Young Performer of the Year wins:
$50,000 AETT Scholarship: A scholarship to study overseas presented by the Australian Elizabethan Theatre Trust
$30,000 Sheila Walker Scholarship: a cash grant to assist with a programme of study or musical activity sponsored by Mr David Walker
They also become the ABC Classic FM Artist in Residence and will have the opportunity to record an album at the ABC, guided by the expertise of its specialist music production team; and
A limited-edition Drago Marin Cherina bronze trophy. Presented by Music & Opera Singers Trust.
Emily also won:
The Sydney Symphony Orchestra Prize – a professional engagement for a performance with the Sydney Symphony Orchestra
The Melbourne Symphony Orchestra Prize – a professional engagement for a performance wIth the Melbourne Symphony Orchestra
The Adelaide Symphony Orchestra Prize – An opportunity for a professional engagement with the Adelaide Symphony Orchestra
The Melbourne Recital Centre Prize – An opportunity for a finalist to appear at the Melbourne Recital Centre in 2018 or 2019
The UKARIA Recital Prize – an opportunity to perform a recital in the UKARIA Cultural Centre, Adelaide Hills
The City Recital Hall Prize – An opportunity to perform a solo recital as part of City Recital Hall's A Little Lunch Music Series
The YMF Award for Best Recital – a total award of $25,000 for best Recital at the Semi Finals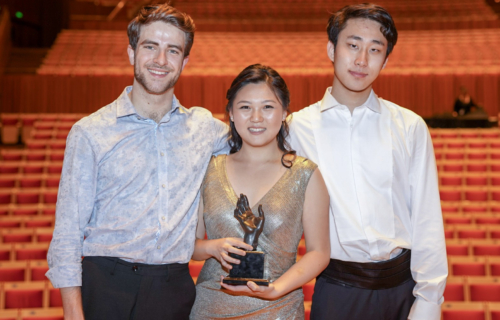 Kevin Chow was awarded the Triffit Bequest for runner-up and the Australian Festival of Chamber Music Prize, an opportunity to perform at the 2020 Australian Festival of Chamber Music
Oliver Shermacher was awarded the Triffit Bequest for runner-up; the Willoughby Symphony Orchestra Prize, a professional engagement with the Willoughby Symphony Orchestra; and, the Kitty Fischer Audience Choice Prize, $2,500 for the performer chosen as the audience favourite.
'Possessed of a superb talent' (The Advertiser), with 'a perfect balance of expressivity and formidable strength' (The Australian), violinist Emily Sun is in demand internationally for her compelling and captivating interpretations of both new and classic repertoire. Her impressive versatility as soloist, chamber musician and recitalist and genuine connection with her audiences allows Emily to perform with leading orchestras and festivals across Europe, the USA, Asia and Australasia.
A multi international prize winner, Emily was awarded the Tagore Gold Medal from the Royal College of Music, presented to her by HRH Prince of Wales. She won the 2018 ABC Young Performers Award (Australia), and the 2016 Royal Overseas League Commonwealth Musician of the Year (UK), and international competition prizes at Brahms International Violin Competition (Austria), Yampolsky International Violin Competition (Russia), Bromsgrove International Music Competition (UK), and Lipizer International Violin Competition (Italy). She was a Young Concert Artist for the Tillett Trust, The Worshipful Company of Musicians and City Music Foundation.
Emily has performed in major concert venues including Sydney Opera House, Wigmore Hall, Royal Albert Hall, Bridgewater Hall Manchester, Tchaikovsky Great Hall Moscow, Auditorium du Louvre Paris, and Flagey Brussels. She was invited to perform at Buckingham Palace alongside Maxim Vengerov in Bach's Double Violin Concerto at the Royal Gala in the presence of HRH Prince of Wales, and at the Royal Palace of Brussels in the presence of the King and Queen of Belgium.
As a concerto soloist, Emily has appeared with orchestras worldwide including the Sydney Symphony, Melbourne Symphony, Tasmanian Symphony, Queensland Symphony and Canberra Symphony Orchestras in Australia; Arlington Symphony, Arizona Symphony and Garland Symphony Orchestras in USA; Shanghai Youth Orchestra and Qingdao Symphony Orchestra in China; European Union Chamber Orchestra, Orchestre de Royal Wallonie and Orchestre de Chambre Namur in Europe.
An active chamber musician, Emily has collaborated with musicians such as Maxim Vengerov, Gary Hoffman, Miguel da Silva, Marc Coppey, Danny Driver, Gemma Rosefield and is regularly invited to perform at music festivals across Europe.
As a teen, Emily shot to national fame after being featured in the acclaimed award-winning Australian documentary 'Mrs Carey's Concert'. Her media presence continues as the ABC Artist-in-Residence, BBC Introducing Artist, with regular broadcast on Classic FM, BBC Three (UK), Kol Hamusica (Israel), WXQR (USA), and Musiq 3 (Belgium).
Emily studied with Dr Robin Wilson at the Sydney Conservatorium of Music, Itzhak Rashkovsky at the Royal College of Music, London, Augustin Dumay at Chapelle Musicale Reine Elisabeth, Belgium, and received further mentoring from Pinchas Zukerman, Maxim Vengerov and Ivry Gitlis. She currently teaches at the Royal College of Music, London.
Emily plays a 1760 Nicolo Gagliano violin, kindly loaned to her through the Beare's International Violin Society.
*bio updated 2020.
2018 YPA FINALISTS
After the 12 Semi-Finalists performed in 6 concerts staged at the City Recital Hall over 2 days, 16 & 17 July, 3 Finalists were chosen.
Pianist Kevin Chow, clarinettist Oliver Shermacher, and violinist Emily Sun.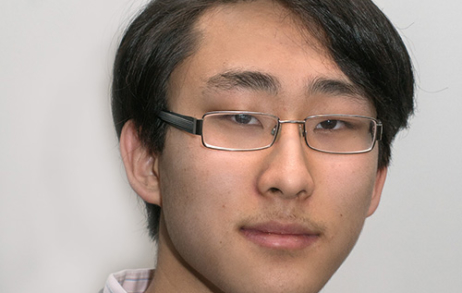 Kevin Chow
Pianist
Perth-born 21 year-old Kevin Chow began piano studies at age five. He has just completed his Bachelor of Music (Hons) degree at the Melbourne Conservatorium of Music in Australia where he studied piano with Glenn Riddle. Prizes in Australia include the Hephzibah Menuhin Memorial Award, 3 MBS Young Performer of the Year, John Allison Scholarship, and MCM Concerto Prize. Internationally Kevin has been a finalist in the Thailand International Piano Competition and semi-finalist in both the Virginia Waring and Suzhou Jinji Lake International Piano Competitions. Kevin has given recitals in the USA, China, Hong Kong, Thailand, New Zealand and Indonesia, and performed for HRH Prince Charles and the Duchess of Cornwell. He has performed concertos by Beethoven, Liszt, Brahms, Tchaikovsky, Rachmaninoff and Prokofiev with orchestras that include the Thailand Philharmonic, Fremantle Symphony, Zelman Symphony, Frankston Symphony, Preston Symphony, Maroondah Symphony and Melbourne Conservatorium of Music Symphony Orchestras.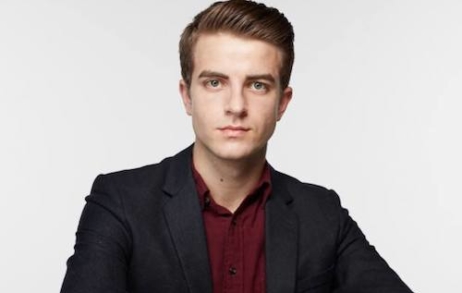 Oliver Shermacher
Clarinettist
Oliver Shermacher completed his Bachelor of Music at the Sydney Conservatorium in 2017 studying under Francesco Celata, having also studied at the Freiburg Hochschule für Musik in Germany. Oliver plays regularly with the Sydney Symphony Orchestra. He placed 2nd in the Gisborne International Music Competition in 2017, won the Sydney Conservatorium Clarinet Concerto Competition and was recipient of the Sydney Conservatorium Association Clarinet Award. Oliver regularly composes and arranges, plays chalumeau and period clarinet, and is the Co-Founder of the social media page: "The Clari Boys" which produces light hearted and entertaining videos and media about classical music.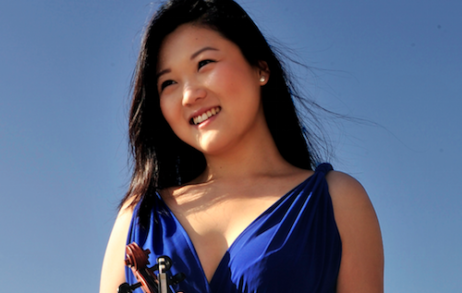 Emily Sun
Violinist
Emily Sun was the Strings winner of the 2011 YPA and prizewinner in numerous international violin competitions such as the Royal-Overseas-League Gold Medal (UK), Yampolsky (Russia), Brahms (Austria) and Lipizer (Italy). Emily has appeared as soloist with Sydney, Melbourne, Canberra, Tasmania and Queensland Symphony Orchestras, and is a regular guest soloist with orchestras in USA, Europe and Asia.
Emily is a BBC Introducing Artist. She performed Bach's Double Violin Concerto with Maxim Vengerov at the 2017 Royal Gala hosted by HRH Prince of Wales in Buckingham Palace.
Emily studied at the Sydney Conservatorium with Dr Robin Wilson and is currently at the Royal College of Music, studying with Itzhak Rashkovsky. She is also Artist-in-Residence at Chapelle Musicale Reine Elisabeth, mentored by Augustin Dumay. She was supported by the AMF Nora Goodridge award. Emily plays a 1947 A.E. Smith violin, made in Sydney. 
Our finalists demonstrate the promising future and continued excellence of Australian music.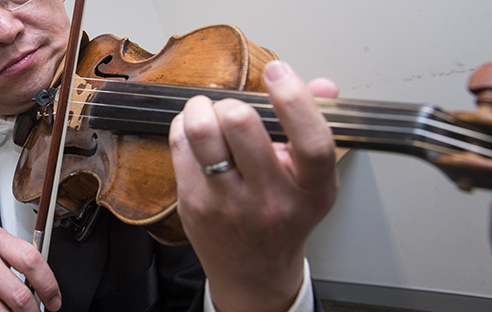 Adjudicators were impressed by the high standard overall, and the exceptional technical ability and maturity displayed by these young musicians.
Previous Winners & Finalists
Winner - Lloyd Van't Hoff, Clarinet, QLD
Finalist - Chris Cartlidge, Viola, VIC
Finalist - Lily Higson-Spence, Violin, QLD
Winner - Grace Clifford, Violin, NSW
Finalist - Anna Da Silva Chen, Violin NSW
Finalist - Andrew Kawai, Obeo, VIC
2014 Australia Cello Awards
Winner - Yelian He
Finalist - Edward King
Finalist - Ruben Palma
Winner - Hoang Pham, Piano, VIC
Finalist - Stefan Cassomenos, Pianist, VIC
Finalist - Andrew Kawai, Obeo, VIC
Winner - Katerina Nazarova, Violin, TAS
Finalist - Young Kwon Choi, Piano, NSW
Finalist - Som Howie, Clarinet, NSW
Winner - Nicholas Russoniello, Saxophone, NSW
Finalist - Nicholas Young, Piano, NSW
Finalist - Emily Sun, Violin, NSW
Winner - Oliver She, Piano, QLD
Finalist - Richard Pollett, Violin, QLD
Finalist - Ashley William Smith, Clarinet, WA
Winner - Ji Won Kim, Violin, NSW
Finalist - David Papp, Obeo, NSW
Finalist - Bo An Lu, Piano, NSW
Winner - Maxwell Foster, Piano, QLD
Finalist - Rebecca Chan, Violin, VIC
Finalist Jessica Foot, Oboe, VIC
Winner - Shaun Lee Chen, Violin, WA
Finalist - Benjamin Kopp, Piano, NSW
Finalist - Tristan Williams, Trumpet, VIC
Winner - Cameron Hill, Violin, VIC
Finalist - Brieley Cutting, Piano, QLD
Finalist - Shefali Pryor, Oboe, NSW
Winner - Suyeon Kang, Violin, VIC
Finalist - Oliver Le Mang She, Piano, QLD
Finalist - Mark Gaydon, Bassoon, SA
Winner - Amy Dickson, Saxophone, NSW
Finalist - Chen Gu, Violin, NSW
Finalist - Edward Neeman, Piano, ACT
Winner - Richard Haynes, Clarinet, QLD
Finalist - Olivia Sham, Piano, NSW
Finalist - Nicole Vasilakis, Violin, NSW
Winner - David Fung, Piano, NSW
Finalist - Jamie Adam, Marimba, SA
Finalist - Kristian Winther, Violin, ACT
Winner - Pei-Jee Ng, Cello, QLD
Finalist - Kristian Chong, Piano, VIC
Finalist - Emma Scholl, Flute, NSW
Finalist - Caitlin Hulcup, Mezzo-soprano, WA
Winner - Sophie Rowell, Violin, NSW
Finalist - Grace Kim, Piano, NSW
Finalist - Meg Sterling, Flute, ACT
Winner - Claire Edwardes, Percussion, NSW
Finalist - Andrea Lam, Piano, NSW
Finalist - Alexandra Osborne, Violin, NSW
Finalist - Göknur Ray, Soprano, NSW
Winner - Simon Tedeschi, Piano, NSW
Finalist - Sarita Kwon, Violin, NSW
Finalist - Nicole King, Bassoon, VIC
Finalist - Caroline Chown, Soprano, QLD
Winner - Philip Arkinstall, Clarinet, NSW
Finalist - Kirsten Le Strange, Violin, NSW
Finalist - Fabian Russell, Tuba, VIC
Finalist - Lance Coburn, Piano, QLD
Finalist - Alexandra Sherman, Mezzo-soprano, VIC
Winner - Andrew Day, Flute, VIC
Finalist - Lachlan Redd, Piano, ACT
Finalist - Susie Park, Violin, NSW
Finalist - Catherine Carby, Mezzo-soprano, VIC
Winner - Alison Eddington, Percussion, NSW
Finalist - David Tong, Piano, VIC
Finalist - Sally Cooper, Violin, SA
Finalist - Leanne Kenneally, Soprano, QLD
Winner - Elowyn Leonard, Clarinet, ACT
Finalist - Margot Lee, Bassoon, SA
Finalist - Shan Deng, Piano, QLD
Finalist - Fiona Campbell, Mezzo-soprano, WA
Winner - Liwei Qin, Cello, VIC
Finalist - Rebecca Chambers, Piano, VIC
Finalist - Sarah Warner, Bassoon, WA
Finalist - Emma Lysons, Soprano, WA
Winner - Natalie Chee, Violin, NSW
Finalist - Caroline Almonte, Piano, VIC
Finalist - Steve Rossé, Tuba, NSW
Finalist - Lisa Brown, Soprano, WA
Winner - Tamara-Anna Cislowska, Piano, NSW
Finalist - Zoë Black, Violin, VIC
Finalist - Kathryn McCuster, Soprano, WA
Winner - Clemens Leske Jr, Piano, SA
Finalist - Anna McMichael, Violin, SA
Finalist - Markus Lutz, Percussion, QLD
Finalist - Andrew Collis, Bass-baritone, QLD
Winner - Antony Chesterman, Oboe, NSW
Winner - Duncan Gifford, Piano, NSW
Finalist - Melissa Barnard, Cello, NSW
Finalist - Louise Page, Soprano, ACT
Winner - Virginia Taylor, Flute, ACT
Finalist - Julian Smiles, Cello, ACT
Finalist - Yanghee Kim, Piano, NSW
Finalist - Ian Vayne, Bass-baritone, QLD
1987 (Name changes to ABC Young Performers Award)
Winner - Bernadette Harvey, Piano, NSW
Finalist - Amanda Parsons, Horn, WA
Finalist - Patricia Ayling, Cello, NSW
Finalist - Karen Robertson, Mezzo-soprano, VIC
1986 (Name changed to ABC Young Performers' Competition. State finals converted to four category finals. Young Performer of the Year receives extra cash and minimum of three concert performance with ABC orchestras.)
Winner - Alison Lazaroff, Violin, NSW
Finalist - Philip Mayers, Piano, QLD
Finalist - Frances Barzyk, Tuba, VIC
Finalist - Anna Connolly, Soprano, QLD
Winner - Diana Doherty, Oboe, VIC
Finalist - Cameron Retchford, Cello, QLD
Finalist - Yasuko Toba, Piano, WA
Finalist - Miriam Gormley, Soprano, QLD
Winner - Adele Anthony, Violin, SA
Finalist - Katrina Brown, Piano, SA
Finalist - Warwick Tyrrell, Trombone, NSW
Finalist - Susan Dunn, Soprano, QLD
Winner - Joan Qiong Shih, Violin, TAS
Finalist - Deborah de Graaff, Clarinet, NSW
Finalist - Paul Ford, Piano, VIC
Finalist - Margaret Schindler, Soprano, QLD
Winner - Ian Munro, Piano, VIC
Finalist - Ivan James, Cello, NSW
Finalist - Geoffrey Payne, Trumpet, VIC
1981 (Award for most outstanding competitor introduced)
Winner - Jolanta Nagajek, Mezzo-soprano, WA
Finalist - John White, Marimba, SA
Finalist - Brett Dean, Viola, QLD
Finalist - Robert Zocchi, Piano, ACT
Sue-Ellen Paulsen, Cello, QLD
Stephen Emmerson, Piano, QLD
Claire Primrose, Soprano, VIC
Michael Mulcahy, Trombone, VIC
Keith Birchley, Piano, QLD
Liza Cheshire, Flute, NSW
Adele Nisbet, Soprano, QLD
Howard Penny, Cello, ACT
1978 (Four categories introduced: Vocal, Orchestral Strings, Keyboard, Other Instrumental)
Amelia Fonte, Mezzo-soprano, QLD
Laurien Kennedy, Cello, VIC
Victor Sangiorgio, Piano, VIC
Peter Veale, Oboe, SA
Susan Blake, Cello, NSW
Robyn Cantle, Soprano, NSW
Jenni Flemming, Piano, QLD
Anthony Halliday, Piano, VIC
Rosamund Illing, Soprano, SA
Peta Lowe, Violin, SA
Graham Godfrey, Tenor, QLD
Alan Vivian, Clarinet, VIC
Lesley Young, Piano, QLD
Virginia Inkratas, Piano, NSW
Wendy Verco, Mezzo-soprano, NSW
Michele Walsh, Violin, SA
Jeffrey Crellin, Oboe, SA
Jonathan Summers, Baritone, VIC
Renate Turrini, Piano, SA
Andrew Peter Bowman, Male alto, QLD
Keith Crellin, Viola, TAS
Rosalie Myers, Piano, WA
Rodney Lowe, Trumpet, VIC
Margot Wall, Soprano, VIC
Ormsby Wilkins, Piano, VIC
Anthony Newcombe, Piano, SA
Julie Raines, Harp, VIC
Gustave Fenyö, Piano, NSW
Margaret Garrett, Soprano, NSW
Tanya Hunt, Cello, VIC
1968 (Preliminary recital stage introduced. Instrumental categories divided into Keyboard and 'Other'. Name changed to Instrumental and Vocal competition.)
Tom Pommerel, Piano, QLD
Nathan Waks, Cello, NSW
James Whitbread, Baritone, VIC
Robert Davidovici, Violin, NSW
Glenys Fowles, Soprano, WA
Ian Morgan, Clarinet, VIC
Thomas Ungar, Piano, NSW
Margaret Crawford, Flute, SA
Elizabeth Drake, Piano, VIC
Janice Taylor, Soprano, VIC
Pamela Bryce, Violin, QLD
Vernon Hill, Flute, QLD
Janet Lasscock, Soprano, SA
Elizabeth Leslie, Piano, NSW
Paul Curtis, Flute, NSW
Brian Hanly, Violin, WA
Elizabeth Tippett, Mezzo-soprano, VIC
Roger Woodward, Piano, NSW
Althea Bridges, Soprano, NSW
Geoffrey Madge, Piano, SA
Phillip Miechel, Clarinet, VIC
Kerry Smith, Violin, QLD
Charmian Gadd, Violin, NSW
Janet Gare, Piano, TAS
Janice Hearne, Soprano, SA
Ruth Gurner, Soprano, SA
Rodney Sigston, Piano, VIC
Michael Wentzell, Organ, VIC
Nance Grant, Soprano, VIC
Stephen McIntyre, Piano, VIC
Gloria McDonall, Soprano, VIC
Irene Pang, Piano, NSW
Lynette Howieson, Soprano, WA
Geoffrey Michaels, Violin, WA
Patricia Connop, Soprano, WA
Stanley Ritchie, Violin, NSW
Russell Cooper, bass-baritone, NSW
Janette Hamilton, Piano, NSW
Barbara Hoad, Clarinet, QLD
Neil Warren-Smith, Bass-baritone, VIC
Donald Thornton, Piano, WA
Patricia Wyatt, Soprano, WA
Lynette Kierce, Soprano, VIC
Donald Westlake, Clarinet, VIC
Marjorie Conley, Soprano, NSW
Max Olding, Piano, VIC
Kevin Miller, Tenor, SA
Audrey White, Piano, SA
1950 (Awards inaugurated for singers and instrumentalists. Name changed to ABC Concerto and Vocal Competition.)
Commonwealth Winner - Ronald Price, Piano, VIC
Trevor Lewis, Baritone, NSW
Elise Longwill, Soprano, WA
Leslie Miers, Piano, VIC
Kevin Miller, Tenor, SA
Enid Strong, Piano, NSW
1949 (Commonwealth Finals first held)
Commonwealth Winner - Donald Weekes, Violin, VIC
Sylvia Biddle, Soprano, QLD
Lyall Duke, Piano, TAS
Pamela Flower, Soprano, WA
Ronald Jackson, Bass, NSW
Pamela Main, Piano, SA
Helen McKinnon, Contralto, QLD
Juilliard Scholarship Winner - Frances Moran, Piano, WA
Norma Cornelius, Soprano, QLD
Laurence Davis, Piano, NSW
Berenice Lehmann, Piano, SA
Juilliard Scholarship Winner - Dallas Haslam, Piano, VIC
Juilliard Scholarship Winner - Manfred Clynes, Piano, VIC
British Council Scholarship Winner - Beryl Kimber, Violin, NSW
Juilliard Scholarship Winner - Sybil Willey, Contralto, QLD
1944 (An annual state based competition was organised)
Richard Farrell, Piano, NSW
Betty Munro George, Piano, WA
Audrey White, Piano, SA