2018 Semi-Finalists
After two vigorous rounds of adjudication, the twelve 2018 Semi-Finalists were named by a panel of internationally-recognised musicians.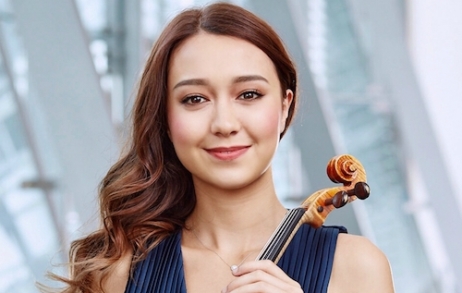 Anna Da Silva Chen
Violin
Anna studies a Bachelor of Music degree at the Sydney Conservatorium of Music with Alice Waten. She has appeared as soloist with the Sydney, Adelaide, Tasmanian and Canberra Symphony Orchestras among many other orchestras across Australia, performing concertos of Elgar, Sibelius, Shostakovich, Tchaikovsky and more. Anna performs extensively with the Australia Piano Quartet as the ensemble's Artist-In-Residence and has toured with Selby & Friends. She was winner of the Kendall National, National Fine Music Young Virtuoso Award and the National Youth Concerto competitions, grand finalist in the 2014 ABC Young Performers Awards and string finalist in 2011, 2012 and 2013, junior semi-finalist at the 2012 Yehudi Menuhin International Violin Competition and accepted by Boris Kuschnir as an active participant at the 2017 Kronberg Academy Violin Masterclasses.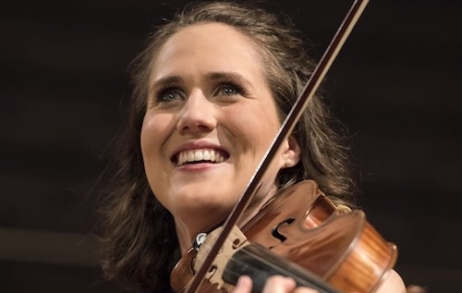 Stefanie Farrands
Viola
Violist Stefanie Farrands has been Principal Violist with the Tasmanian Symphony Orchestra since 2015. She studied with Tabea Zimmermann in Berlin, and prior to Berlin she was the recipient of the Georgina Grosvenor Scholarship at ANAM studying with Roger Bennedict and Alice Waten in Melbourne.

Stefanie has performed extensively throughout Europe, America, Asia and Australia both as a chamber musician and orchestral player, including playing with the Chamber Orchestra of Europe and Camerata Salzburg. She is a regular guest of the Berlin Philharmonic and has also been Guest Principal with the Strasbourg Philharmonic and Amsterdam Sinfonietta. In Australia she has been guest principal Viola with the Australian Chamber Orchestra, guest Principal Viola of the Australian World Orchestra, and has been a regular guest with the Melbourne Symphony Orchestra and Melbourne Chamber Orchestra.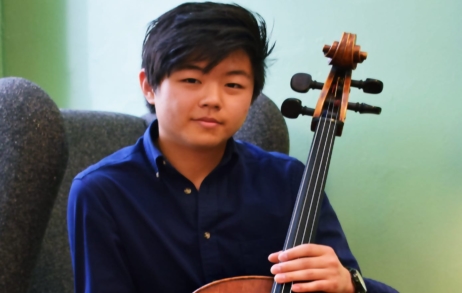 Waynne (Woo Seok) Kwon
Cello
Waynne currently studies under Hannah Roberts with a full bursary at the Royal Northern College of Music in Manchester, UK, generously supported by the Haworth Trust and the Dorothea Stone Award. He is also supported by The Tait Memorial Trust as a Higgins Family Scholar, and is the recipient of the 2017 Guy Parsons Award from the Australian Music Foundation (donated by the Portland House Foundation). He is the winner of the 2018 Muriel Taylor Cello Scholarship, Finalist of the 2017 Bromsgrove International Music competition, winner of the 2017 RNCM Concerto Competition and the 2016 Sir John Barbirolli Cello Prize. Waynne has had masterclasses with Miklos Perenyi, Heinrich Schiff, Ralph Kirshbaum, Frans Helmerson, Karine Georgian, David Geringas and Claudius Popp. Waynne currently performs on a cello made by Francesco Ruggieri in 1694, generously on loan from the RNCM.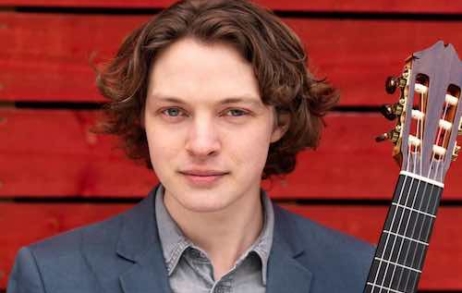 Andrey Lebedev
Classical Guitar
Andrey Lebedev is an acclaimed classical guitarist with an insatiable curiosity. He is the laureate of top international competitions including the 2017 ARD and GFA Competitions. In 2014, he was the first young guitarist invited by Julian Bream to perform for Julian Bream Trust, premiering commissions by Harrison Birtwistle and Leo Brouwer in London. Acclaimed interpreter of contemporary music, he has had new works written for him by Brett Dean, Leo Brouwer and Peter Sculthorpe. Equally at home with early repertoire, he was awarded First Prize and special Bach Prize at the Gisborne International Music Competition for his transcription of J.S. Bach's D Minor Violin Partita.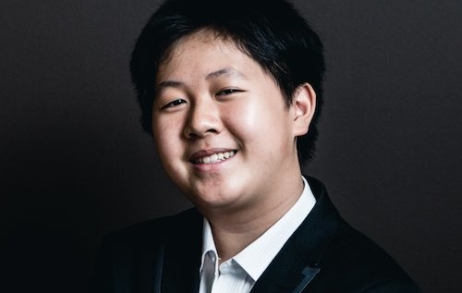 Shuan Hern Lee
Piano
15 year old Shuan Hern Lee started piano lessons at 2 and half with his dad, Yoon Sen Lee. At the age of 14, he obtained the Fellowship of Music of Australia diploma (AMEB) and was accepted into the University of Western Australia. Shuan Hern is also a student of International Piano Academy of Imola, Italy, studying with Yoon Sen Lee and Ingrid Fliter.

Shuan Hern has won many top prizes at international piano competitions including International Tchaikovsky Competition for Young Musicians in Russia, International Piano Competition for Young Musicians in The Netherlands, International Junior E-Piano Competition in USA and many others. Shuan Hern has performed with various orchestras including the National Symphonic Orchestra of Ukraine, the State Symphony Orchestra of Moscow, WA Symphony Orchestra and the Minnesota Symphony Orchestra.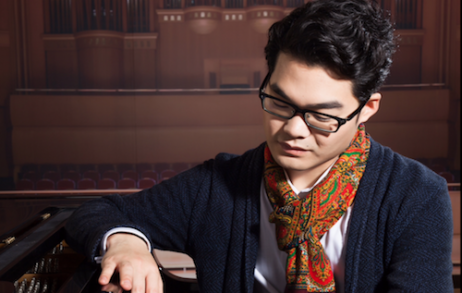 Tony Lee
Piano
Sydney born pianist, Tony Lee, has gained a reputation as one of Australia's finest young pianists, who seeks to transmit the essence of music and his understanding of it through his playing. Tony was soloist in residence at the Chapelle Musicale Reine Elisabeth in Belgium from 2014 to 2016 and continues to work with the renowned pianist, Maria-João Pires.

Tony has performed across the Asia Pacific, Europe, the USA and has appeared as soloist with the Brussels Philharmonic Orchestra, BBC Philharmonic Orchestra, Shanghai Philharmonic Orchestra, Samara Philharmonic Orchestra, Queensland Symphony Orchestra, Tasmanian Symphony Orchestra, and New Zealand Symphony Orchestra.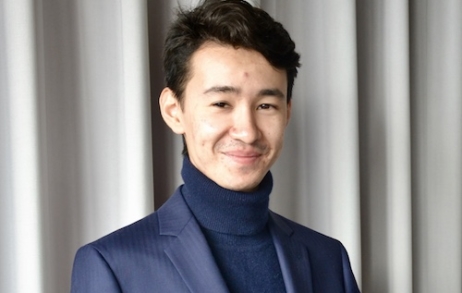 Robbin Reza
Piano
Australian Pianist Robbin Reza (23 Years) completed his Bachelor of Music in 2016 with First Class Honours at the Sydney Conservatorium of Music, studying with Daniel Herscovitch. From 2017, Robbin commenced a Masters Degree with Claudio Martinez-Mehner at the Hochschule für Musik und Tanz Köln in Germany. Robbin gave his first public recital at the age of 11 for the launch of the 9th Sydney International Piano Competition and has been awarded prizes in the Ku-Ring-Gai Philharmonic Orchestra's Secondary Schools Concerto Competition, Sydney Conservatorium Concerto Competition, Allison and Henderson Scholarship Sydney Eisteddfod and the ABC Symphony Australia Young Performers Awards.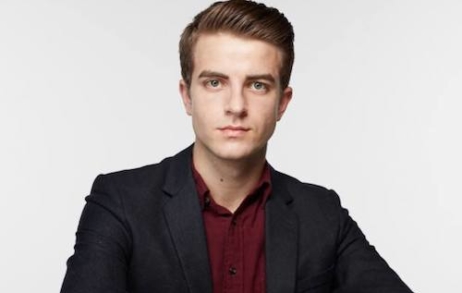 Oliver Shermacher
Clarinet
Oliver Shermacher completed his Bachelor of Music at the Sydney Conservatorium in 2017 studying under Francesco Celata, having also studied at the Freiburg Hochschule für Musik in Germany. Oliver plays regularly with the Sydney Symphony Orchestra. He placed 2nd in the Gisborne International Music Competition in 2017, won the Sydney Conservatorium Clarinet Concerto Competition and was recipient of the Sydney Conservatorium Association Clarinet Award. Oliver regularly composes and arranges, plays chalumeau and period clarinet, and is the Co-Founder of the social media page: "The Clari Boys" which produces light hearted and entertaining videos and media about classical music.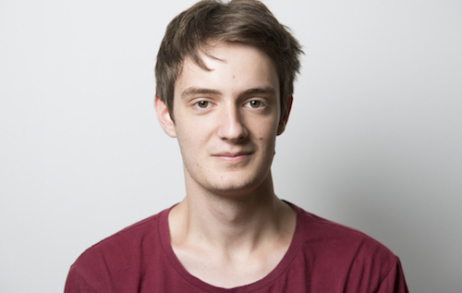 Riley Skevington
Violin
Riley is an Alumnus of the Advanced Performance Program at the Australian National Academy of Music and continues to study under Dr Robin Wilson. He performs as a member of the ACO Collective and last year shared the first desk with Daniel Dodds in the 2017 Australian World Orchestra season. Recent solo performances have include a performance of the Brahms Violin Concerto with the Melbourne Symphony Orchestra in collaboration with the Melbourne International Film Festival and 'Spring' from Vivaldi's Four Seasons with the Australian Chamber Orchestra Collective. Other more recent awards include National Winner of the Australian Youth Classical Music Competition (2017) and the Kendall National Violin Competition (2017). His trio (Clarendon Trio) is the sole Australian-based group selected to compete in the 2018 Melbourne International Chamber Music Competition held in July. Riley has achieved a position as a scholar of the Karajan Akademie, Berliner Philharmoniker, commencing later this year.
Riley plays an 1849 Pressenda made available to ANAM through the generosity of Janet Holmes à Court AC.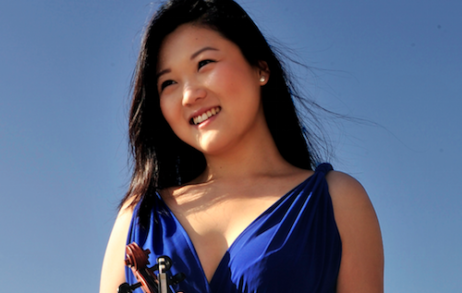 Emily Sun
Violin
Emily Sun was the Strings Winner of the 2011 YPA, and prizewinner in International Violin Competitions such as the Royal-Overseas-League Gold Medal (UK), Yampolsky (Russia), and Lipizer (Italy). Emily has appeared as soloist with Sydney, Melbourne, Canberra, Tasmania and Queensland Symphony Orchestras, and is a regular guest soloist with symphony orchestras in USA, UK, Russia, China, Italy and Romania.
Her performances have been broadcast on ABC ClassicFM, BBC Radio3 (UK), Kol Hamusica (Israel) and 'WXQR' (USA). She performed Bach's Double Violin Concerto with Maxim Vengerov at the 2017 Royal Gala hosted by His Royal Highness Prince of Wales in Buckingham Palace.
Emily studied at the Sydney Conservatorium with Dr Robin Wilson and is currently completing her Artist Diploma at the Royal College of Music, studying with Itzhak Rashkovsky. She is Artist-in-Residence at Chapelle Musicale Reine Elisabeth, mentored by Augustin Dumay.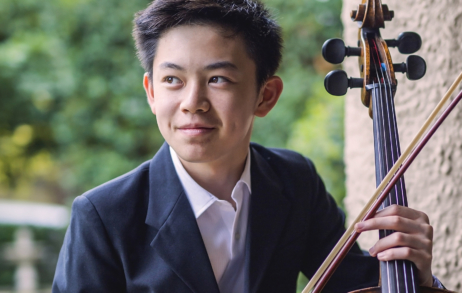 Benett Tsai
Cello
Benett Tsai, 14, is the recipient of both the 2016 Fine Music National and FM 102.5 Young Virtuoso Award. In 2017 he performed at Musica Viva's Huntington Music Festival and with the Willoughby & North Sydney Symphony Orchestras. In 2018/19 Benett will have solo performances with the ACO Academy, Orchestras including the Willoughby, Ku-ring-gai & Penrith Symphonies, SYO at Gold Dinner and a recital at the Shanghai Oriental Arts Centre.
Benett has been learning the cello with his uncle Thomas Tsai since 5, with Susan Blake since 2013 and Li Wei Qin since 2015. Musicians of great influence include David Pereira, Laszlo Kiss and Joshua Tsai. He is currently a Year 9 student at the Sydney Grammar School on a full music scholarship.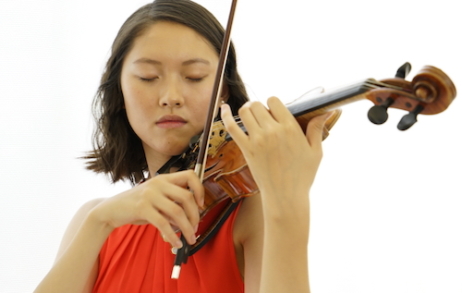 Victoria Wong
Violin
Victoria is undergoing her Bachelor's degree at the Hochschule für Musik Hanns Eisler Berlin with Prof. Ulf Wallin. She started learning the violin with Rachel Miller and continued under Prof. Goetz Richter until she moved to Germany in 2013, where she attended the Landesgymnasium für Musik in Dresden and studied under Jörg Fassmann. She has participated in masterclasses with Nora Chastain, Cheng Shen, Donald Weilerstein, Silvia Simionescu, Louise Hopkins, and Tim Kliphuis. Victoria is a current recipient of the Australian Music Foundation Award. She is the winner of the 25thGyarfas Competition Berlin and a prizewinner at the International Max Rostal Competition and the International Arthur Grumiaux Competition. She has appeared as a soloist with the JSO Dresden, JSO Berlin and the Youth Classics Orchestra.