All live events are broadcast by ABC Classic, the broadcast and Media Partner of the ABC Young Performers Awards.
Entries now open for the 2021 ABC Young Performers Awards
The 2021 ABC Young Performers Awards will be held entirely online; however, should circumstances permit and the Adjudicators determine that it preferable, the Semi Finals and/or Finals may revert to a live event with piano in Sydney. Any competitors affected will be informed well in advance.

The upper age limit will be raised to 31 to account for the extra year since the last competition was held.

Head to our How to Enter page for more information and to apply.
The ABC YPA has a long and venerable history as Australia's premier national competition.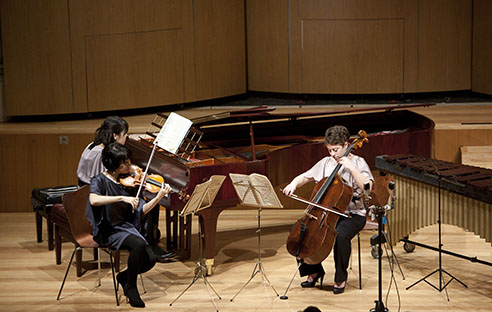 The list of its major prize winners is testament to its success in promoting and nurturing many of the finest musicians in this country who have made an incalculable contribution to our cultural life for over seven decades.